Independent insurance broking with a difference.
Trust and honesty are at the heart of our service.
For 30 years we've prided ourselves on offering independent, trustworthy, honest, and transparent insurance broking advice, which is backed up by exceptional levels of customer service. This is the main reason why today so many individuals, couples, families, and businesses trust JW Seagon as their insurance partner.
It also helps that we offer a one-stop-shop for all your insurance needs. This means you can get everything you need under one roof at JW Seagon. So, whether you are using us for a one-off insurance product purchase or looking to consolidate your entire insurance portfolio, we can provide expert, informed, and independent advice. There is no query that is ever too big or small for us – so put us to the test today.
Making our experience count.
Over 10,000 clients across the world trust us with their insurance needs
Operate in 18 different African countries, plus the rest of the world
30 years' of deep-rooted experience in the insurance market
The benefits of using a independent broker.
An independent insurance broker can add value in many ways. In a nutshell, a skilled insurance broker should always save you time, hassle, and money. And if they are not doing this, chances are you are getting a sub-standard service. At JW Seagon, we carry out our business in the following way:
Before doing anything, we actively listen to the client and gain a firm understanding of their needs.
We carry-out a full review of the market to find the latest products and the best deals – we then make a clear recommendation around the best solution for the client.
All administration is then taken care of including form-filling and issuing

policy

documents.
Once the

policy

is in place, support is on hand for claims or general queries, including a 24/7 telephone line for emergencies.
At JW Seagon, we are acutely aware that no two customers are the same, which means our advice, approach and recommendations are always being reviewed and refined.
As a customer you will engage a broker for different reasons: You may be wanting to check that your policy provides value for money, or you may need a policy solution urgently, or perhaps you would like someone to provide you with detailed information and help you understand it all or perhaps you just want someone to manage your insurances for you. Whether it is one of these reasons or a combination, we will listen to your needs and tailor our approach accordingly.
Why JW Seagon?
Being independent means, we are not allied to one insurance company in particular, and that we will always recommend the best policy and the best insurer for your specific needs. This leaves our clients in the enviable position of knowing that all decisions have been made in the best interests of them, not us.
We have 30 years' experience and unrivalled expertise. Our professional teams work tirelessly to ensure all clients' needs are met and their expectations are exceeded, at all stages of the journey.
Exceptional service comes as standard.
Great products are integral to any successful insurance broker, but it's service levels which make the biggest difference to the customer. From the moment you become a client of JW Seagon, you will benefit from dedicated customer support and personal attention. So, whether you need to make a claim, check your benefit levels, or request any literature – you can rest easy knowing it will all be taken care of.
Furthermore, we make it easy for you to contact us. Our teams are available via email and telephone. And with multiple offices around East Africa, having a meeting or a face-to-face consultation is never a problem.
An on-going commitment to growth and learning.
The culture we want to nurture is one that supports growth, where we listen, understand, and learn from each other as one team. Plus, we continually raise our performance to deliver real value for our customers.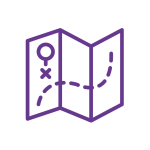 Our mission
Caring For You
'Caring for our customers is just the start'.
Our purpose
We protect you.
We protect your loved ones.
We protect your possessions.
Our vision
Be the region's most trustworthy insurance provider, in every market in which we operate, providing a comprehensive one stop shop solution for all your insurance needs.
Our Core Values.
Our core values act like a compass guiding us in our behaviour and reminding us of the attitudes we should have towards our work, our customers, and our colleagues. Making our values a central part of our day-to-day work is pivotal in us realising our business ambitions.
We learn
'We seek to be the best we can'.
We innovate
We go the extra mile
'Exceptional comes as standard'.
We give back.
Caring for the future
We take a proactive approach in supporting charitable causes that protect and care for the environments in which we and our customers operate. We take social responsibility at JW Seagon seriously and actively encourage and promote all staff to roll their sleeves up and dedicate their time to our charitable partners.