Our comprehensive product portfolio.
As expert and experienced insurance brokers, the starting point with any new customer is to find out the reason for visiting our website. Is your enquiry for personal or business cover, or both? The journey into our comprehensive product range starts here.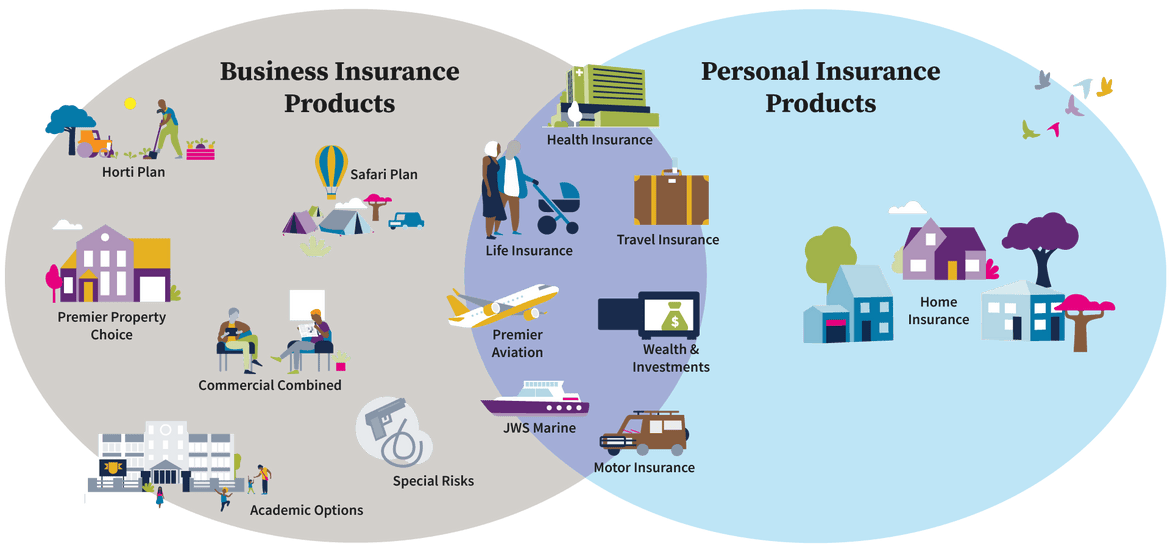 Business products.
Business insurance can be a complex area and that's why it's vital to have a reputable, experienced insurance broker, like JW Seagon, to guide you through the process. We know every business is unique, so we take the time to understand the risks and challenges your business faces, in order to find the solution that's right for you.
JW Seagon's business products include:
Free report for business owners and decision makers.
To learn more about how to get the most extensive insurance for your business and employees at the best value for money download this free report. It includes
Case studies demonstrating why you need to protect your business (and the potential consequences of not doing so).

Our unique matrix that allows you to determine the risks that your business may face and what insurance solutions there are to mitigate these risks.

How you can ensure you get the ultimate value for money from your insurance

policy

.

And much, much more!
We also provide a comprehensive range of sector-specific cover for those industries where specialist cover is of paramount importance. To see our range of sector specific products, please click below:
Not sure where to start?
Contact us today.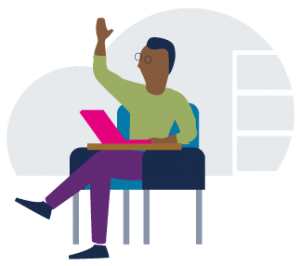 At JW Seagon, we try and keep things simple for our customers and avoid any unnecessary jargon. And in order to help you cut through any clutter (that unfortunately comes with the territory in insurance broking!) – we've put together some FAQs and a glossary. We hope you find these pages useful.
A reputable and trusted one-stop-shop for your insurance needs.
For anyone needing an introduction to our five product categories – health, life, travel, general, special risks insurance – this section is for you. Here you can find out more about the product area of interest and see the full range of comprehensive solutions on offer.
Health insurance
Health insurance is very close to our hearts; it's the first product that we started selling and we're still going strong today. When it comes to your health, we go to great lengths to explore all options and to find the solution that's right for you. And by working with market leading insurers from all over the world, you can be sure that the products we recommend are all high quality, reliable and value for money.
Regardless of which healthcare plan we recommend, you can rest easy knowing that you can have:
​Prompt access to medical treatment
Reassurance that treatment costs will be met
Access to high quality private medical facilities
A choice of doctor, hospital and time of appointment
Support to navigate the healthcare system
What's more, we'll use our extensive knowledge and know-how of the healthcare market to find the best solutions for you, your family and your business.
Life insurance
Our 25 years' experience in the market has taught us that when it comes to life insurance and pensions, it's not worth leaving things to chance.
Life insurance is one of the most important products that we offer, as it helps you to safeguard your family's finances in the event of death. Like with most insurance products, it's worth taking the time to get the right cover and benefit levels in place – you can then rest easy knowing that if the unthinkable happens, your family's future is secure.
JW Seagon offers a range of life insurance plans (both individual and group) including JWS Protect – our most simple and easy to set-up option and Atlas Life – our most comprehensive plan for those people needing more robust cover.
Our expert team will be on hand to guide you through the process and outline our product range in more detail. Simply contact us or complete the form below to receive a quotation, we'll just need to know:
The number of people you wish to cover
The date of birth, nationality, smoker status and gender of each applicant
Whether you want cover for whole of life or a fixed term (for fixed terms, we will ask you to specify the duration)
We also offer a full range of group and individual pensions – please contact us for more information.
General insurance
General insurance is the term used for protecting your important possessions, most notably your business, home and car. In our experience, general insurance can be a bit of minefield and that's why we feel it is the area where customers benefit most from having trustworthy and informed advice.
It's all too easy to commoditise general insurance and tempt customers with the most appealing price points, but this often leads to shortfalls and nasty surprises in the event of a claim. At JW Seagon we don't get sucked into this trap – we only develop and recommend products that are fit for purpose, reliable and robust – because our reputation matters more than anything else.
With general insurance it's vital that you have the right cover, for the right items, at the right price. In order to provide you with an appropriate, personalised quote, we'll just need to know:
The type of cover you need – individual, family, SME, corporate or specialist industry
The possessions you wish to cover (our 'get a quote' form highlights the full scope of the areas we cover)
Travel insurance
Whether you travel for business or pleasure, you'll be interested to hear about our choice of travel plans. You can travel with complete confidence knowing that all major medical costs will be covered including the treatment of illness in a recognised hospital, emergency evacuation and emergency dental treatment.
You can choose between annual travel which covers you for as many trips as you need anywhere in the world or single trip cover.
Getting a quote is easy, we'll just need to know whether you require group or personal cover (or both), the date of birth of all the people you need cover for, the countries you will be travelling to and the duration of your trip(s).
We'll then advise on the most appropriate product for you and supply a range of quotations.
Special risks
Special risks insurance is geared around insuring yourself and your business against extreme circumstances such as kidnap & ransom, industrial espionage, suspicious death and false arrest. As you can imagine special risks is a highly specialist area, which is why we have teamed up with Hiscox (a leading global insurer) to provide the best peace of mind that money can buy.