Trustworthy and transparent insurance broking.
Gaining our clients' trust matters more to us than anything else.
Making our experience count.
Over 10,000 clients across the world trust us with their insurance needs
Operate in 18 different African countries, plus the rest of the world
Almost 30 years' of deep-rooted experience in the insurance market
The benefits of using a broker.
A trustworthy independent insurance broker can add value in many ways:
1. At JW Seagon, it starts with us listening to the client and understanding their needs.
2. We carry-out a full review of the market to find the latest products and best deals – it's at this point, when we recommend the best solution for the client.
3. All administration is then taken care of including form-filling and issuing policy documents.
4. Once the policy is in place, 24/7 support is on hand for any emergencies, claims or general queries.
Why JW Seagon?
Being independent means we are not allied to one insurance company in particular, and that we will always recommend the best policy and the best insurer for your needs.
We have almost 30 years' experience and unrivaled expertise. Our professional teams work tirelessly to ensure all clients' needs are met and their expectations are exceeded, at all stages of the journey.
Exceptional service comes as standard.
Great products are integral to any successful insurance broker, but it's service levels which make the biggest difference to the customer. From the moment you become a client of JW Seagon, you will benefit from 24/7 customer support and personal attention. So whether you need to make a claim, check your benefit levels or request any literature – you can rest easy knowing it will all be taken care of.
We seek high performance through growth & excellence.
The culture we want to nurture is one that supports growth, where we listen, understand and learn from each other as one team, and we continually raise our performance to deliver real value for our customers.
Our mission
Caring For You
'Caring for our customers is just the start'.
Our purpose
We protect you.
We protect your loved ones.
We protect your possessions.
Our vision
Be the region's most trustworthy insurance provider, in every market in which we operate, providing a comprehensive one stop shop solution for all your insurance needs.
Our Core Values.
Our core values act like a compass guiding us in our behavior everyday and reminding us of the attitudes we should have towards our work, our customers and our colleagues. Making our values a central part of our everyday will be pivotal in realising our business ambitions.  This is what we value as a company.
We learn
'We seek to be the best we can'.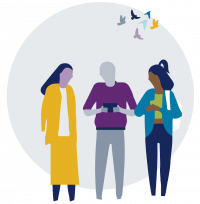 We innovate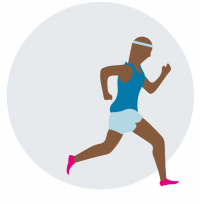 We go the extra mile
'Exceptional comes as standard'.
We give back.
Caring for the future
We take a proactive approach in supporting charitable causes that protect and care for the environments in which we and our customers operate. We take social responsibility at JW Seagon seriously and actively encourage and promote all staff to roll their sleeves up and dedicate their time to our charitable partners.